If you want to expand your reach then add a business blog
Same Look As Your Main Site
Better Search Engine Rankings
Inform Customers of New Products
Blog Articles By Talented Writers
Simple Process - Get Started Quickly
Standing out among the pack is becoming increasing difficult online. Give your business the upper hand with the addition of a small business blog. Choose your topics and allow a talented team of writers to provide helpful and informative blog articles. Whether you need daily, weekly, or monthly blog postings, a business blog is something that every small business should consider adding to their site.

Stay Connected and Reach Customers through Social Media.
Add a Business Blog
The world continues to turn towards a more online marketplace. People are more connected than ever before. Customers want to be informed and have access to information and additional resources. Let your customers stay informed. Utilizing a small business blog is one of the most effective ways to target a new market base, reach additional customers, and stay connected to your existing customers.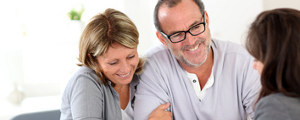 Adding a small business blog is a simple process. We can have you up and running quickly so that you can start expanding the reach of your business in the cloud.