Design Portfolio Examples
Waterfront Bar and Grill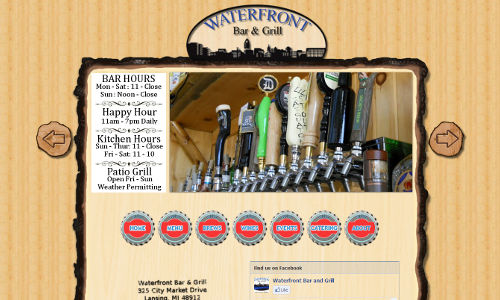 Located in the Lansing City Market, the Waterfront Bar and Grill has a nice patio with a great view of the river. The custom website created for Waterfront is a seven page website. These pages detail the menu, tap list, wine list, events, and additional business information.
Custom Website Services
In order for the staff of the Waterfront to be able to easily edit the menu, specials, tap list, and wine list, we created a simple web based editor for them to use. The changes they make are instantly visible on the website.
Custom Graphics and Logo Design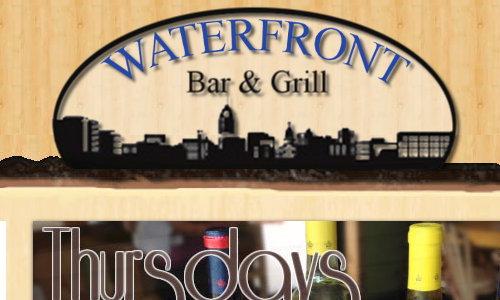 Custom graphics help your site stand out, giving it a look that no one else can have. All of the graphics used throughout the Waterfront website are custom graphics. The logo was recreated based on their original design.
...go back
Request a Consultation